Michael Jackson was one of the most legendary and influential musicians of all time. His unparalleled talent, unique style, and electrifying performances set him apart from the rest of the music industry. Even after his untimely demise in 2009, his music and legacy continue to inspire new generations of musicians and fans alike. In this article, we will take a closer look at the life and career of the King of Pop and explore his enduring impact on the world of music.
The Early Years of Michael Jackson
Born in Gary, Indiana, on August 29, 1958, Michael Jackson was the seventh of nine children in a working-class African American family. Along with his siblings, he began performing in local talent shows at a young age, and eventually formed the Jackson 5 with his brothers. The group quickly rose to fame with their energetic Motown hits, and Michael soon emerged as the star of the show with his stunning vocal range and electrifying stage presence. As a solo artist, he released his first album, "Off the Wall," in 1979, which solidified his status as a pop icon.

The King of Pop
Throughout the 1980s and 1990s, Michael Jackson cemented his place in music history with a string of chart-topping hits and groundbreaking music videos. From "Thriller" to "Bad" to "Dangerous," his albums and singles dominated the airwaves and set new standards for pop music. He also revolutionized the music video genre with his innovative concepts and stunning visuals, such as the iconic "Thriller" dance and the futuristic "Scream" video with his sister Janet Jackson.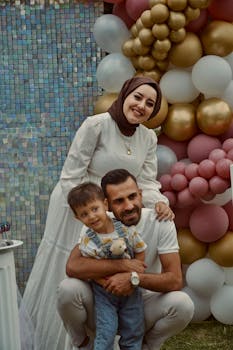 The Legacy of Michael Jackson
Despite his immense popularity and success, Michael Jackson's personal life was often fraught with controversy and scandal. However, his impact on the world of music cannot be denied. His groundbreaking music videos, electrifying stage performances, and unique style continue to influence artists across genres to this day. His unparalleled talent and dedication to his craft have earned him a place in the pantheon of musical legends, and his legacy will continue to inspire generations of fans for years to come.
Conclusion
Michael Jackson was more than just a musician – he was a cultural icon whose impact on the world of music will never be forgotten. His unmatched talent, innovative style, and electrifying performances set him apart from his peers and made him one of the most influential artists of all time. Though he may be gone, his music and legacy will continue to inspire and captivate audiences for generations to come.